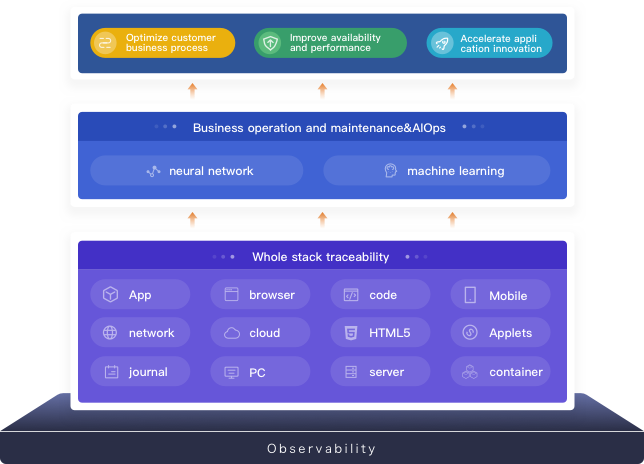 what can we do?
What can we do?
Accelerate Digital Transformation
Improve Your Digital Competitiveness
Locate Faults in Seconds
Improve O&M Efficiency by 10 Times
Locate the Problems Accurately for 100%
Reduce Business Risk for 60%
Accelerate digital transformation
Improve your digital competitiveness
Quickly locate faults in seconds
Improve O&M efficiency by 10 times
100% accurate location of the problem
60% reduction in business risk
AIOps Solutions
AIOps solutions
Build People Oriented Intelligent IT
Help enterprises digitalize, simplify the complex IT world, and give deep insight into problems to accelerate business innovation and make collaboration efficient.
Tingyun has been focusing on AIOps field for many years, and has obtained Gartner authoritative certification for many times.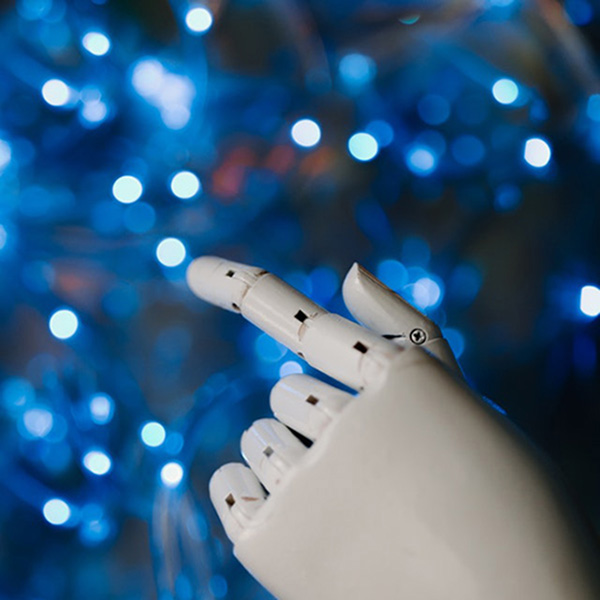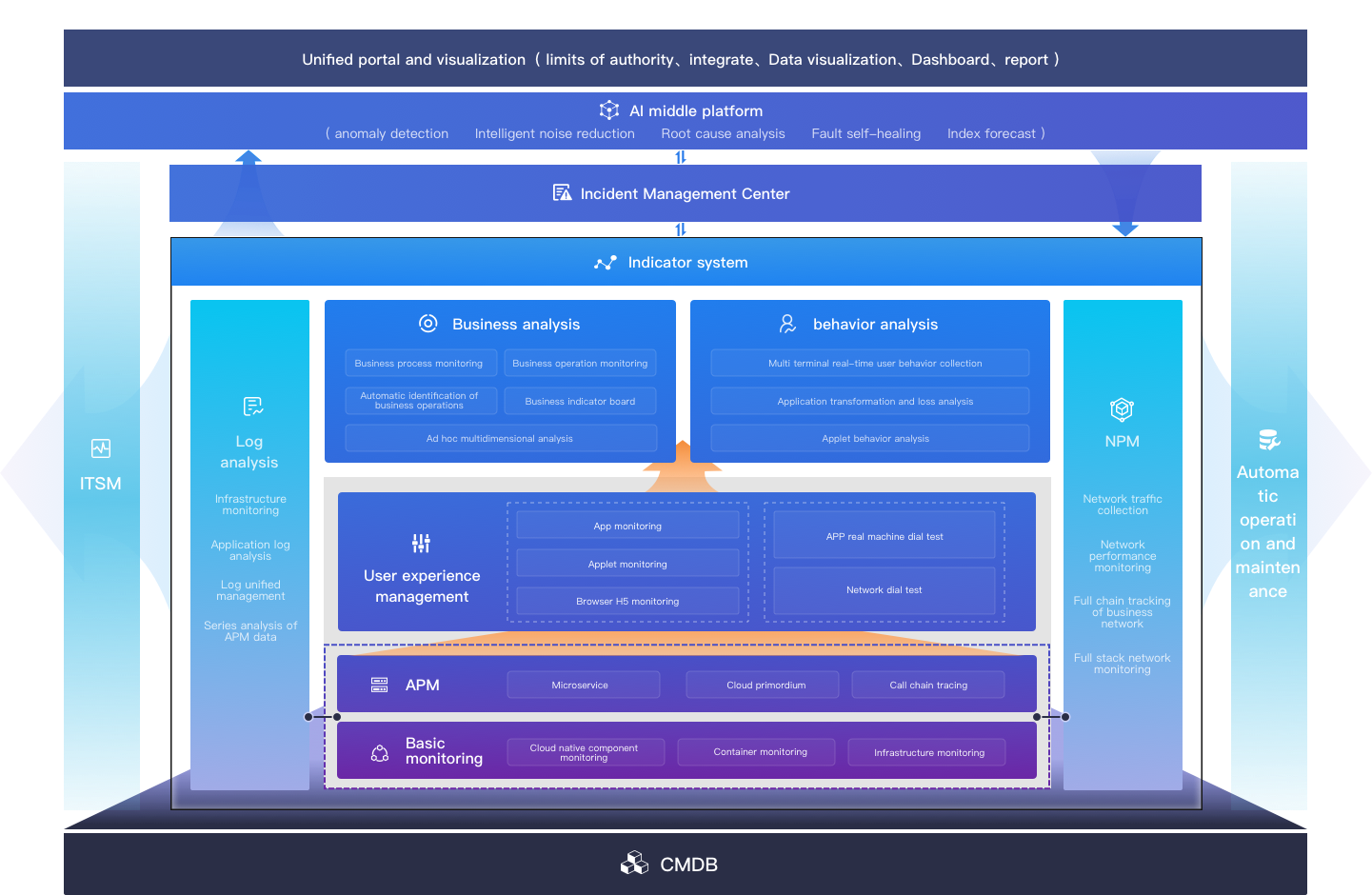 Full-stack observability platform
Full-stack Observability Platform
Build Full-stack Observability Monitoring Platform with Traceing
Tingyun full-stack observability monitoring solution comprehensively covers the end-user experience, application performance, business performance, infrastructure, cloud platform and other IT environments, and analyzes the user experience and application performance in real time. Through synthetic monitoring, you can understand system defects in advance. Through full data acquisition, full-stack traceability and intelligent analysis, the observability of the system is comprehensively improved.
The following customers have selected Tingyun products and services