Based on years of precipitation in the APM industry, the Tingyun integrates the innovation capabilities in the field of AIOps, forms an intelligent application observability solution with Tracing as the core, and successfully lands in several typical industries of finance, taxation, electric power, operators, and automobiles, truly achieving the goal of helping customers build observability capabilities and exert data value.
Full data acquisition
Full data acquisition
For the full collection of performance indicator data, trace data and log data at the resource layer, application layer, interaction layer, and service layer, various collection solutions include: Agent, JS, SDK, API, SNMP, SYSLOG, File, etc. Support for creating rich object models, as well as object relationships, to build observability capabilities with Tracing at its core.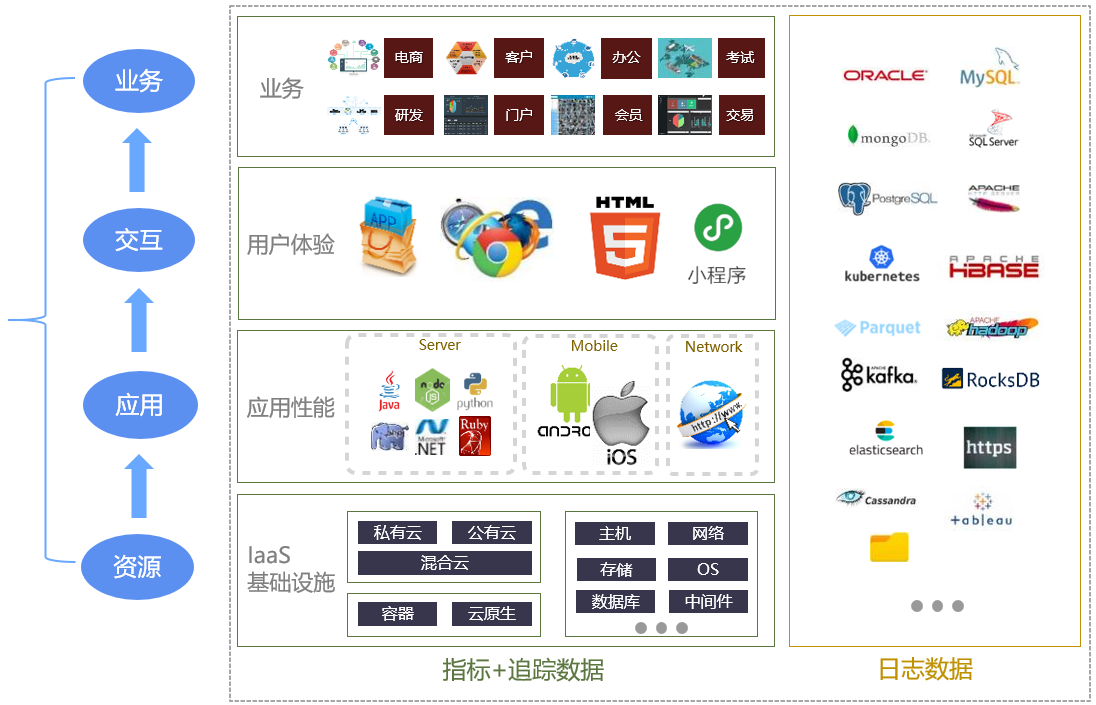 Standardized indicator system
Standardized indicator system
Tingyun Metrics Management can access a variety of data sources such as infrastructure, application performance, user experience, logs, and a variety of protocol metrics, and users can conduct multi-dimensional visual analysis of indicators at different levels through different perspectives, helping enterprise managers to quickly grasp business health and quickly analyze business system problems.
Support for microservices deep architecture
Support for microservices deep architecture
Through OneAgent's solution, it automatically tracks the topology of the microservice architecture, supports the collection of metrics and logs of individual components, and dynamically updates them in real time according to changes in topology relationships.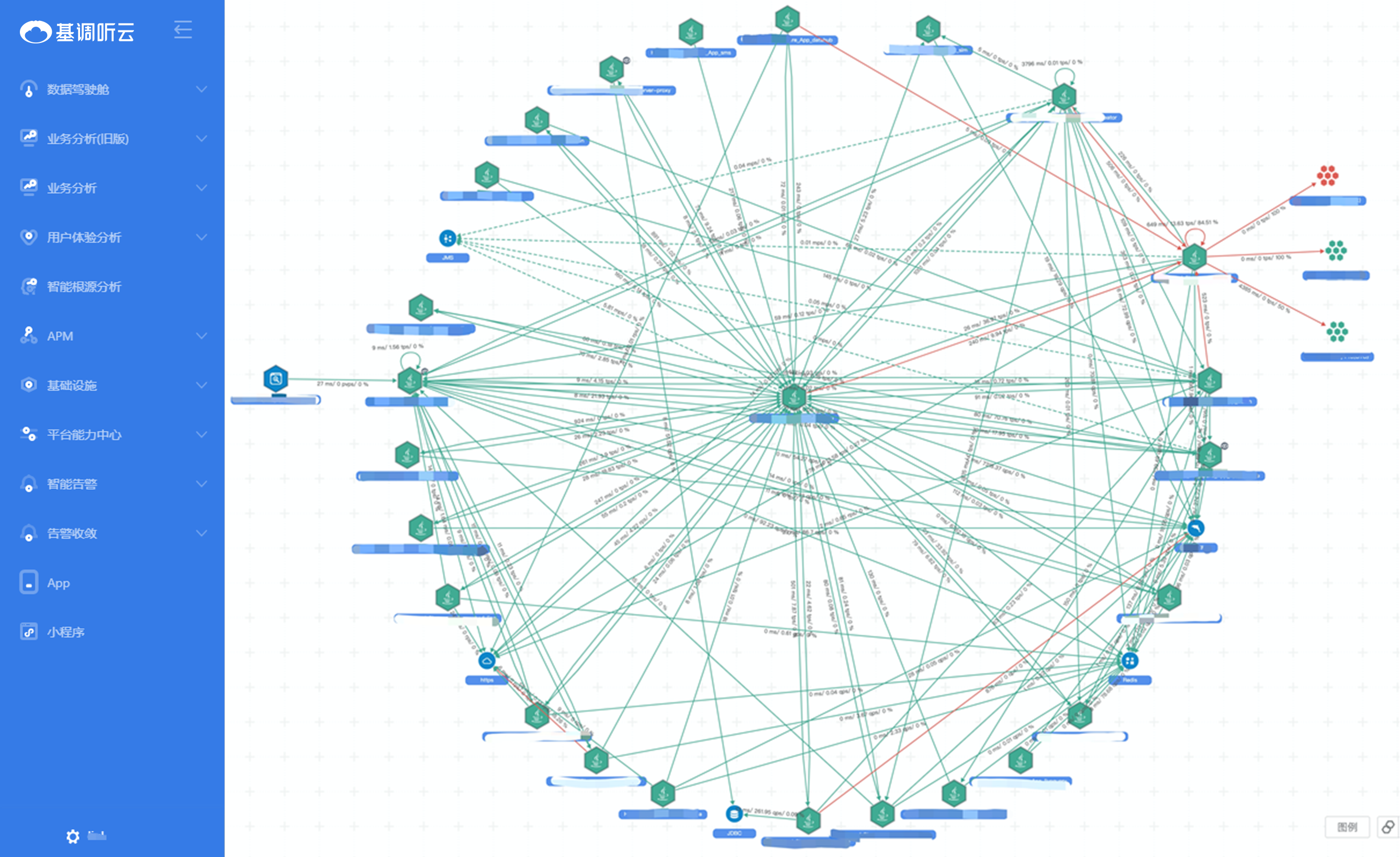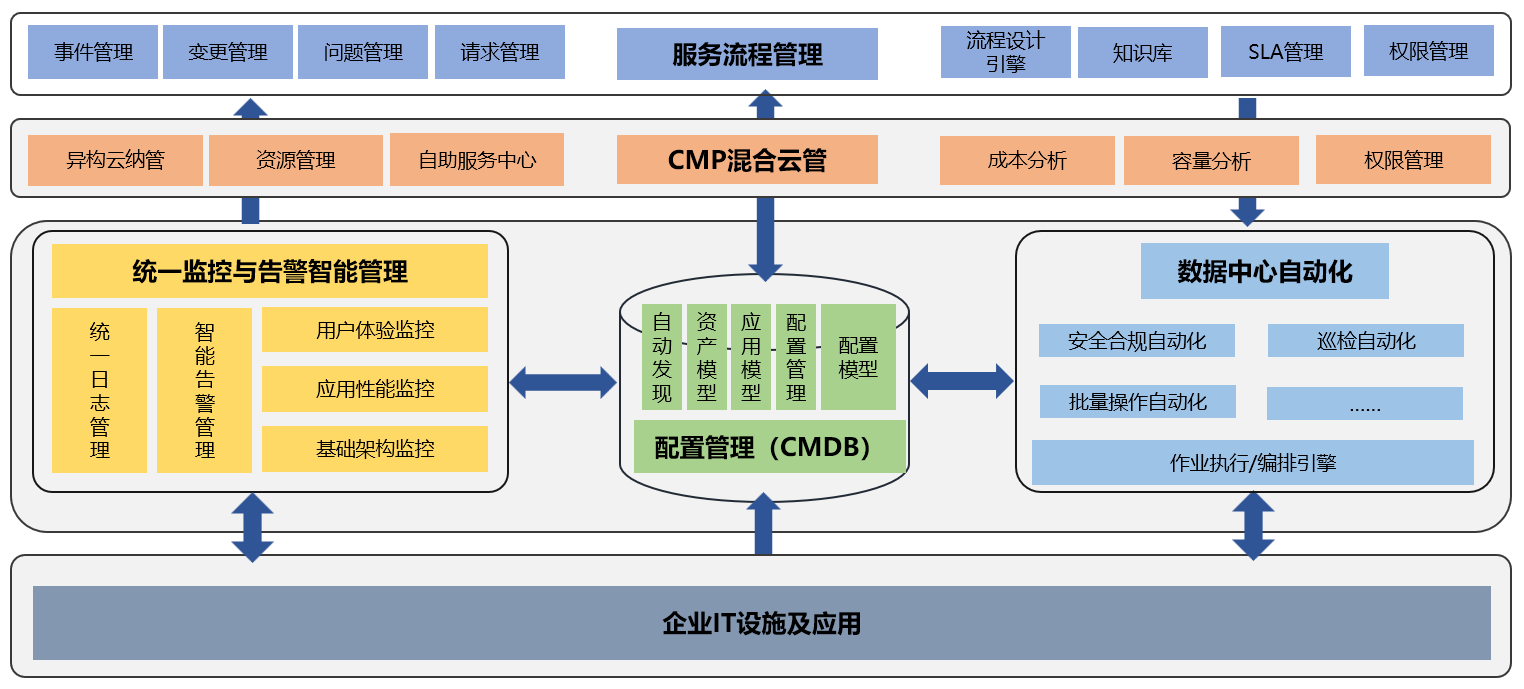 Integration with the company's existing IT systems
Integration with the company's existing IT systems
Docking the existing types of monitoring systems: basic resource monitoring, log monitoring, and network traffic analysis to achieve a unified monitoring platform.
The ability to interface with CMDB, ITSM, and CMP systems provides data from a full-dimensional management perspective from resources to applications.
Combined with automation tools, it realizes application-level automation O&M capabilities.
Capabilities are provided by the following Tingyun products