Business operation and maintenance
Tingyun business operation and maintenance solution can accurately measure and insight the impact of real user experience and IT anomalies on the business, digitally display real-time changes in key business indicators, and quantify the value of IT technologies and services from a business perspective.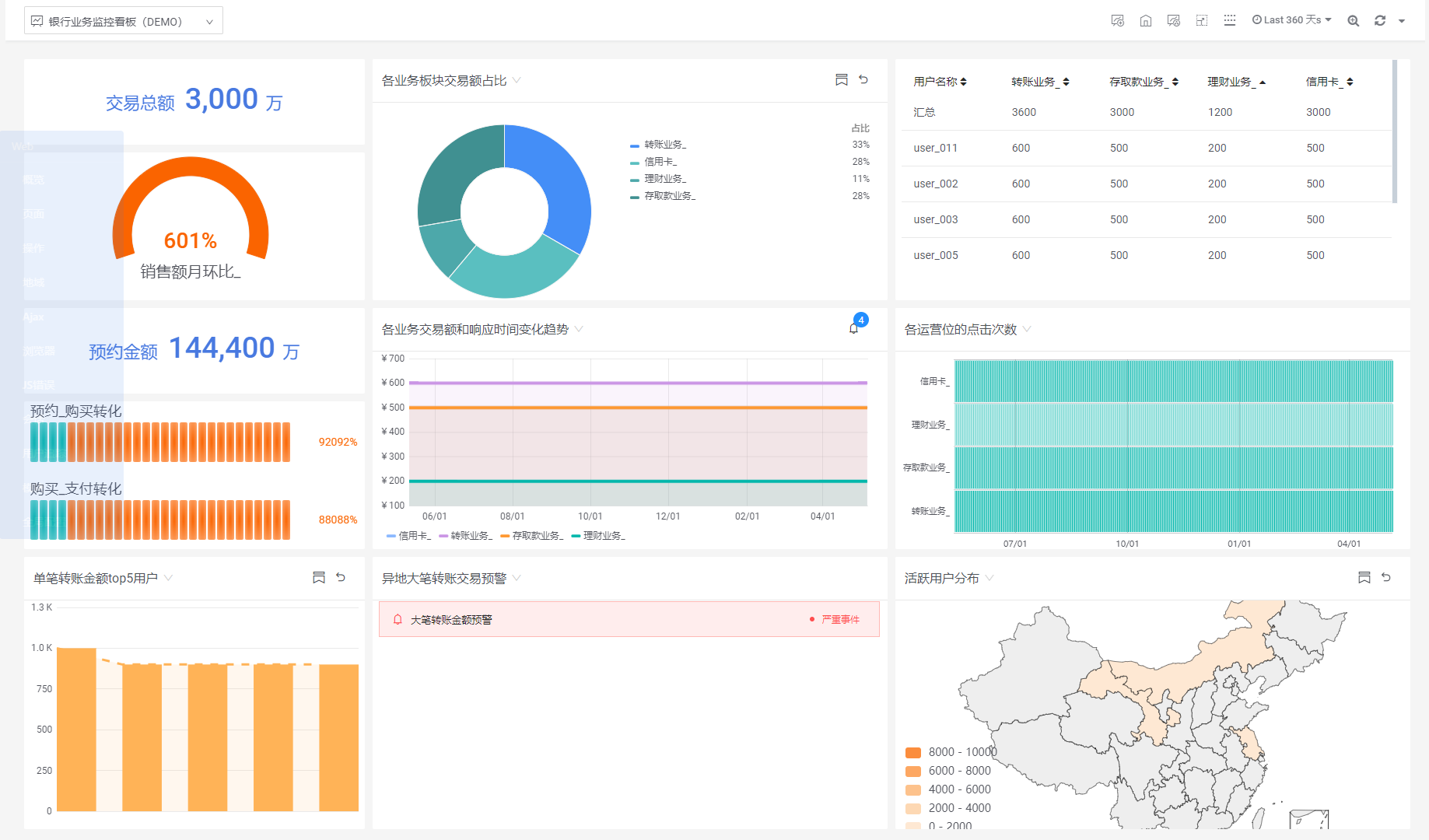 https://www.tingyun.com/wp-content/uploads/2022/05/business-operations-01.png quickly build a full data collection
Quickly set up a service operation and maintenance platform for full data collection
With the rapid iteration of digital services, higher requirements are put forward for the response speed of O&M, including rapid discovery of the impact of the business scope, rapid location of problems, and so on. O&M is not only to ensure the operation of application machines, but also to ensure the operation of business, and to drive assessment and O&M from the business level, which is the trend of the times. Tone Listening Cloud provides a solution to quickly build a business operation and maintenance platform. Second-time full collection and display of business data, real-time correlation and quantification of the impact of application performance indicators on business indicators, one-click tracking and traceability, and unified reporting of key business health status.
Flexible configuration of business indicators, flexible configuration of multidimensional analysis
Business indicators, and multidimensional analysis
Business departments often put forward a variety of business indicators statistics and visualization needs, some companies have BI tools to support flexible indicator statistics visualization, but the data source is collected through the buried method, so that generally only normal business data is counted, and there is no way to know the business data that is interrupted by error reporting, and it will lose the accurate grasp of business indicators. BPI implements flexible custom indicator configuration functions, which do not require development and use immediately, and associate business indicators with application performance data and user experience data to gain insight into whether business fluctuations are affected by application performance and user experience at any time.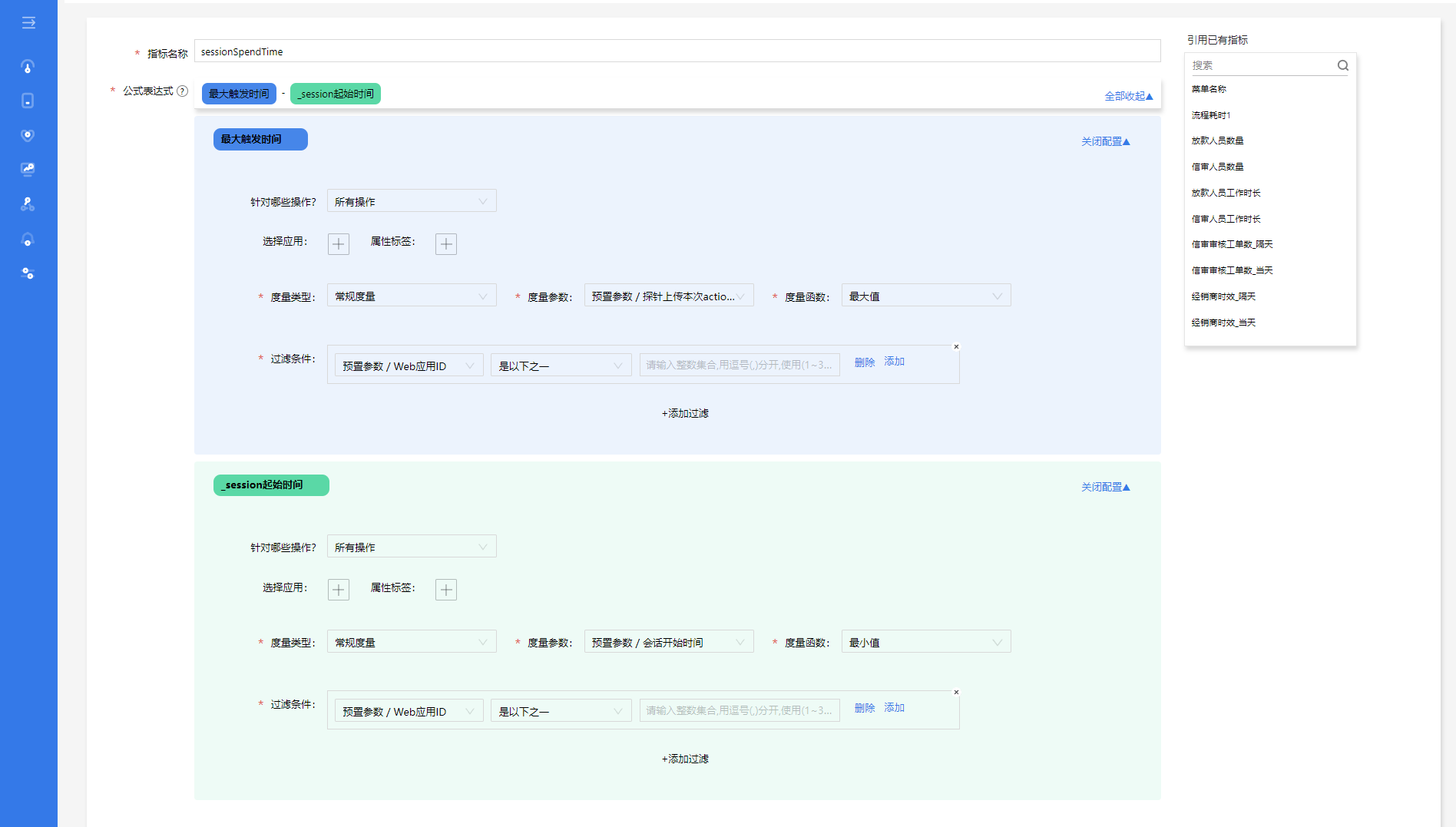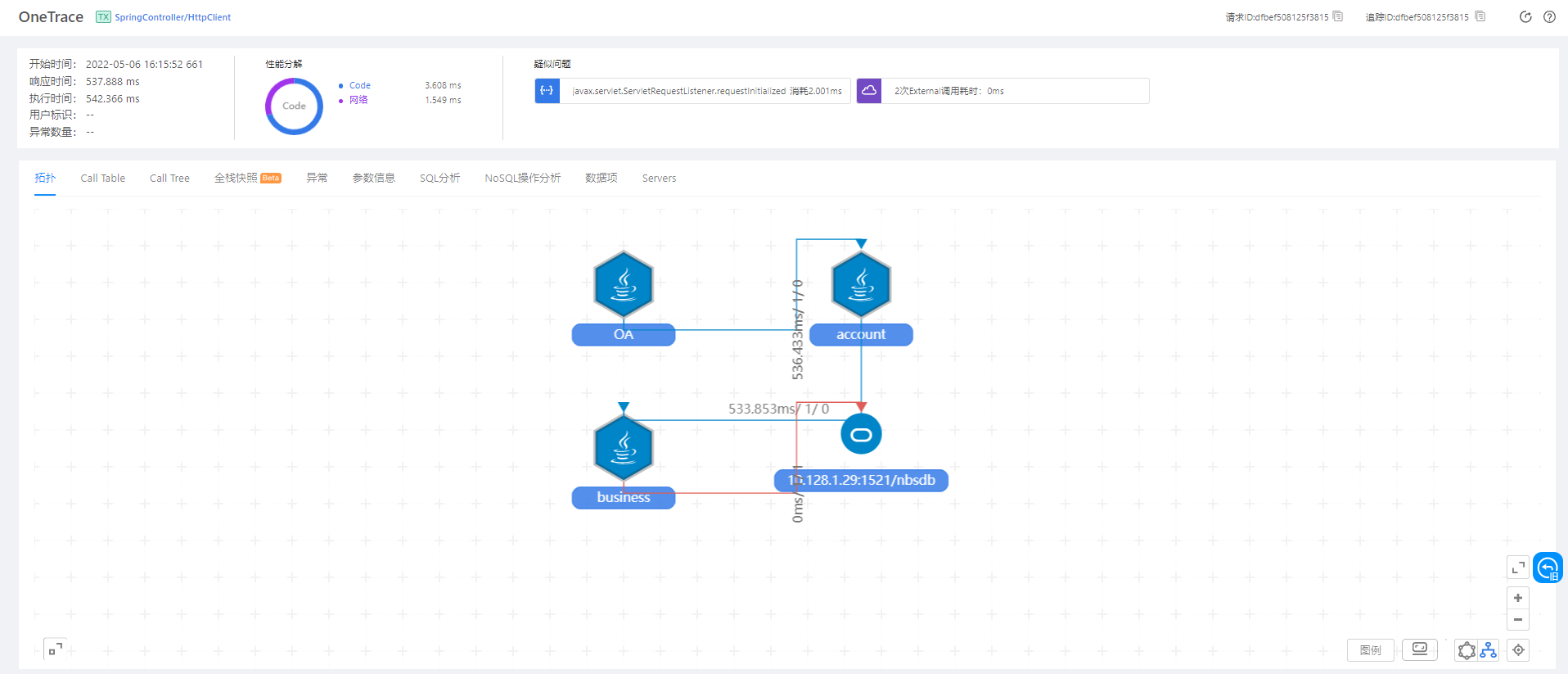 Single business tracking and analysis
Single business tracking and analysis
For user complaints, user operation tracking can be carried out for the complaint user ID to ensure that business problems can be traced, so that relevant personnel can conduct operation review and improve business performance. When a business has a problem, it is often very difficult to troubleshoot the problem, and it is necessary to check various logs and professionals need to associate a variety of data to determine and locate the problem. BPI supports multi-dimensional search and filtering of single services, viewing the details of a single service, including the client's interaction events, page data, request data, and all parameter information of the transaction call chain on the server side, and the full-stack and complete restore service execution process helps users quickly troubleshoot and locate business problems.
The all-round performance management of business processes achieves cost reduction and efficiency increase
The all-round performance management of business processes achieves cost reduction and efficiency increase
Correlation analysis between business data and application performance and other indicators, and quantitative R&D, O&M assessment indicators, making assessment more valuable. The performance of business processes in the operation of your enterprise will directly affect the effectiveness of your business. BPI provides a series of performance monitoring indicators for the operation of the business process itself, such as the average time consumption of the entire process, the average time consumption between any two steps, the current flow to a certain step and the completed business volume, etc., and also provides the performance indicators of the application system that measures the business process, such as error reporting rate, average execution time, etc., allowing you to comprehensively manage the business process performance from multiple levels such as business flow and system operation.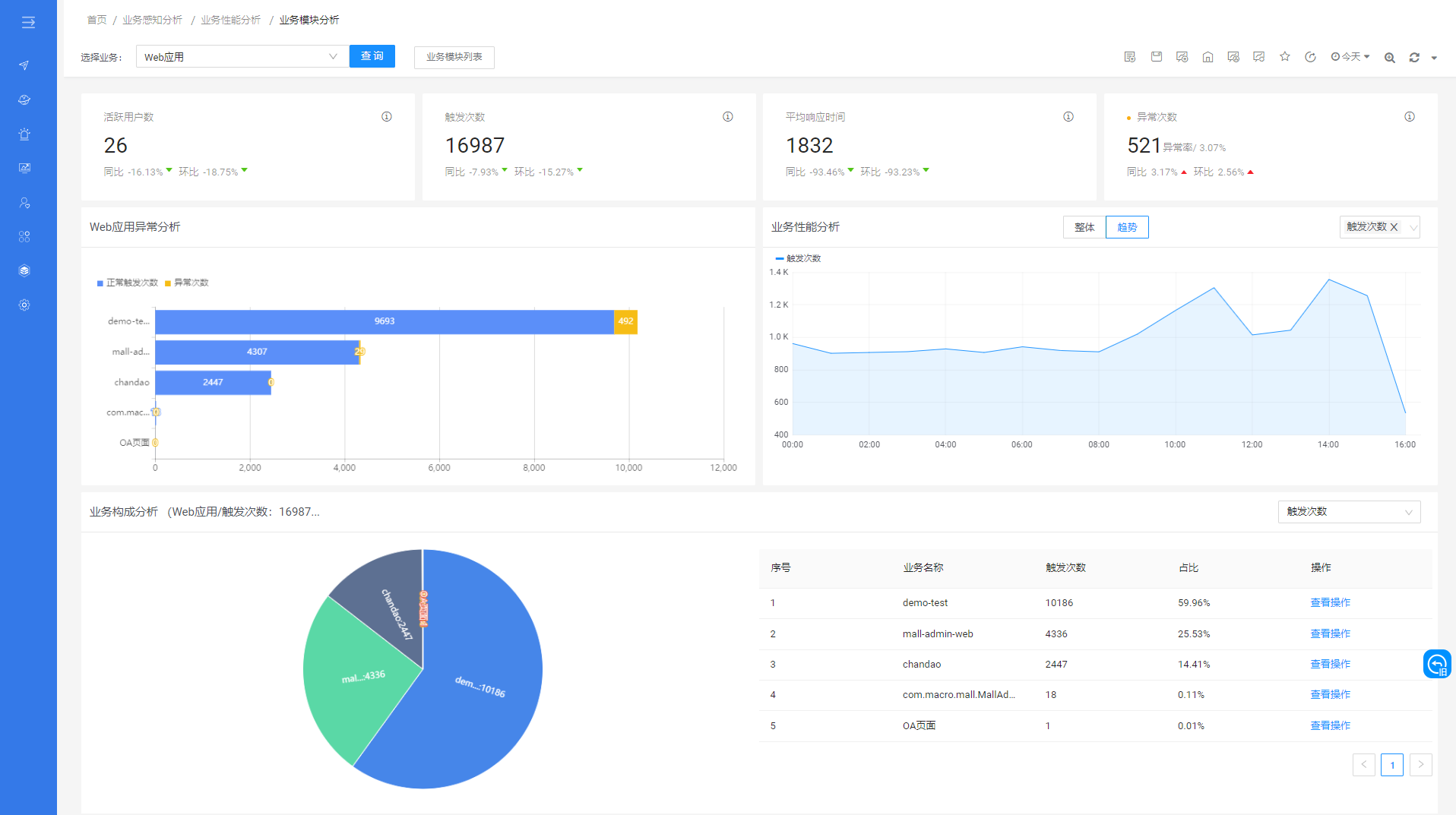 Master application performance and the impact of user experience on
Business Master application performance and the impact of user experience on business
Application performance, user experience and business are closely related to the business, and many times application performance data, user experience data, business data is isolated and separated, when you want to know which business performance of an application performance affects or want to know what application performance or user experience is affected by business indicator fluctuations, the use of traditional monitoring tools, BI tools may take a long time to come up with an answer. The business operation and maintenance platform naturally correlates business and application performance and user experience data, enabling you to grasp the impact of application performance and user experience on the business at any time.
Scenarios involve the following Tingyun products