Tingyun intelligent alarm solution, based on big data artificial intelligence real-time data collection and analysis, intelligent processing of various alarm information generated by the system, effectively eliminate useless alarm information, avoid alarm storms and alarm fatigue.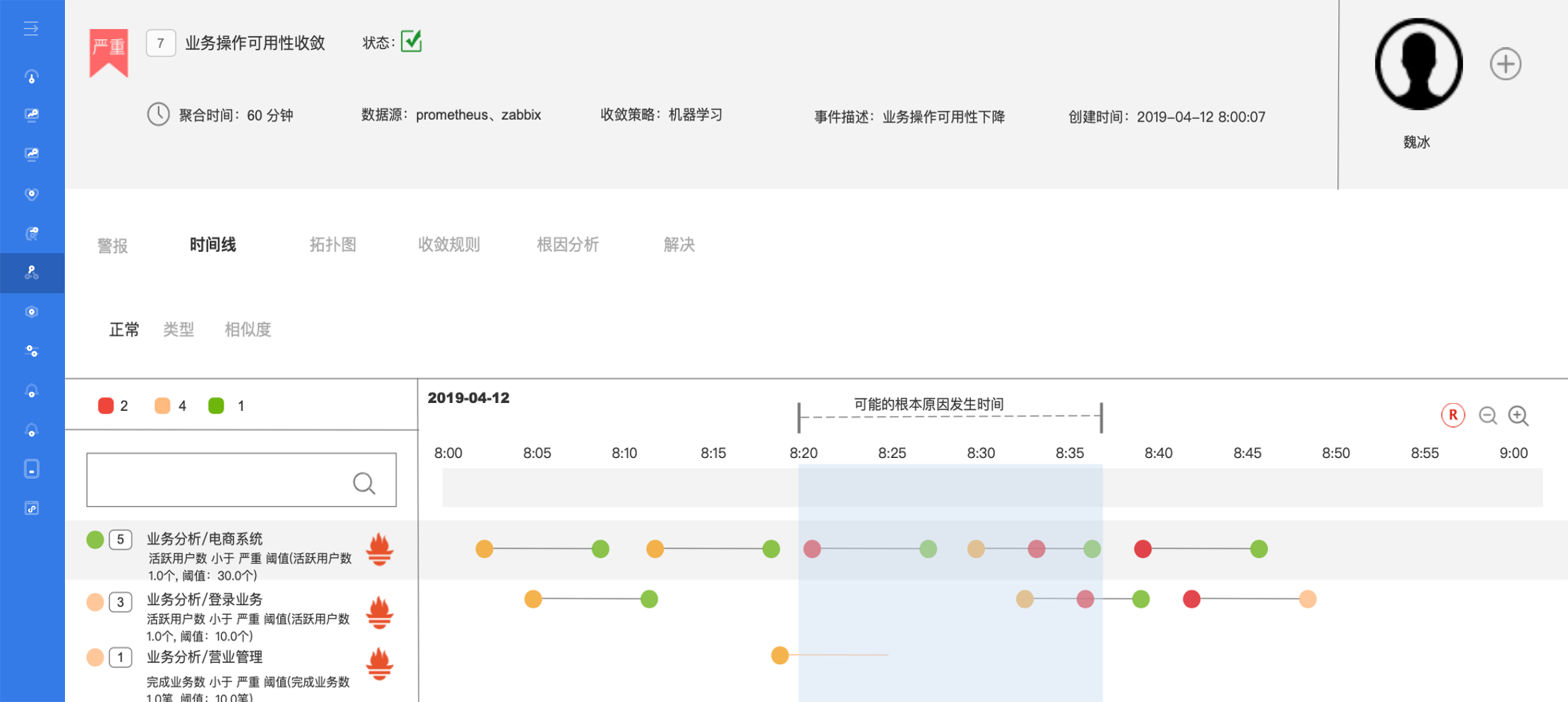 Intelligent noise reduction
Intelligent noise reduction
The North Meditation Alerting Platform intelligently reduces your event volume through AI algorithms, so you can identify problems earlier and resolve them faster. Most importantly, our unsupervised machine learning algorithms can work across any event source—infrastructure, applications, and user experience.
Important alarm identification
Important alarm identification
How to find out which are important events in the thousands of events notify users, remove unimportant events, and reduce distractions to users. How do you define what is an important event? We use the algorithm to perform "Importance identification" to annotate events.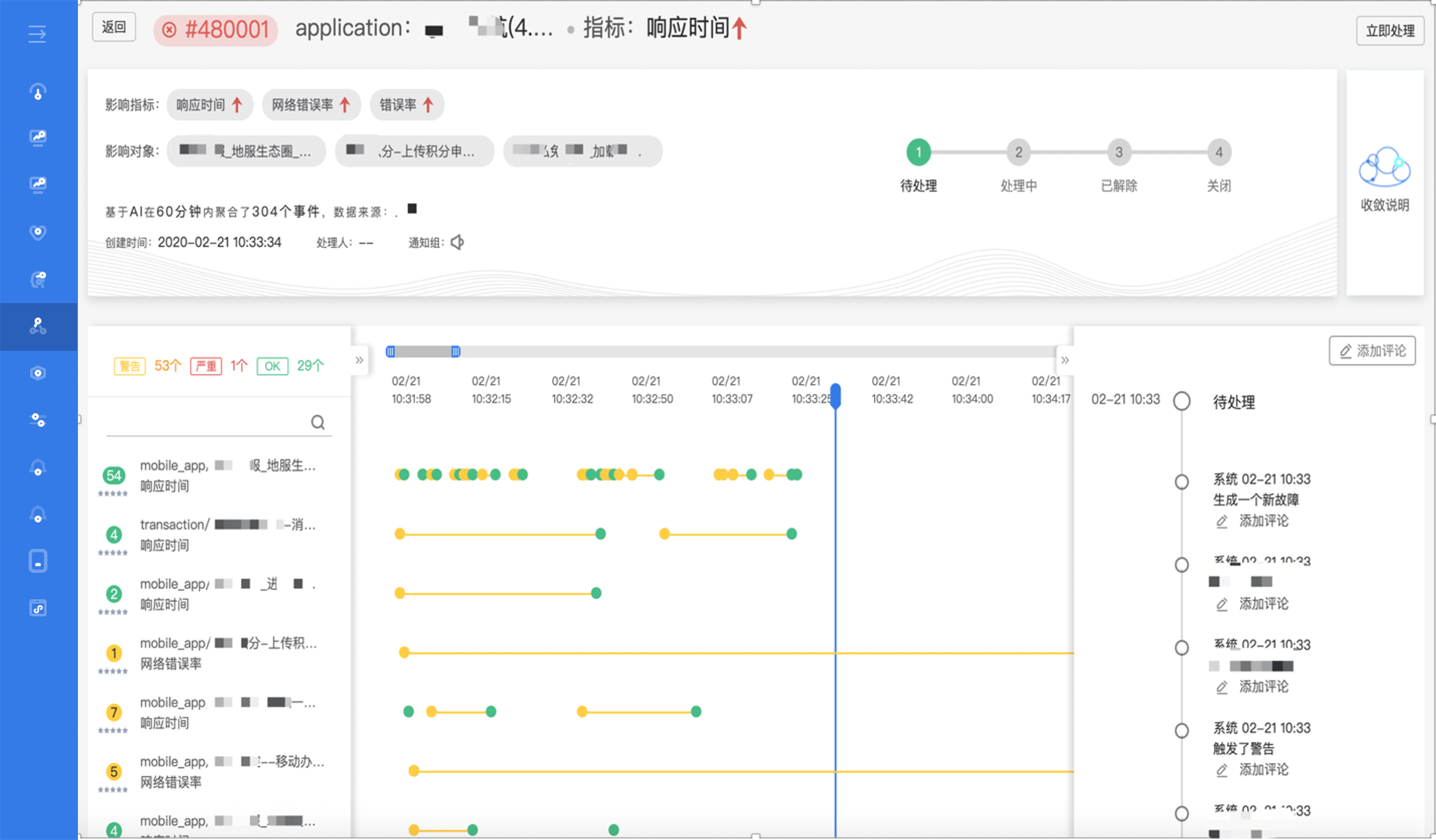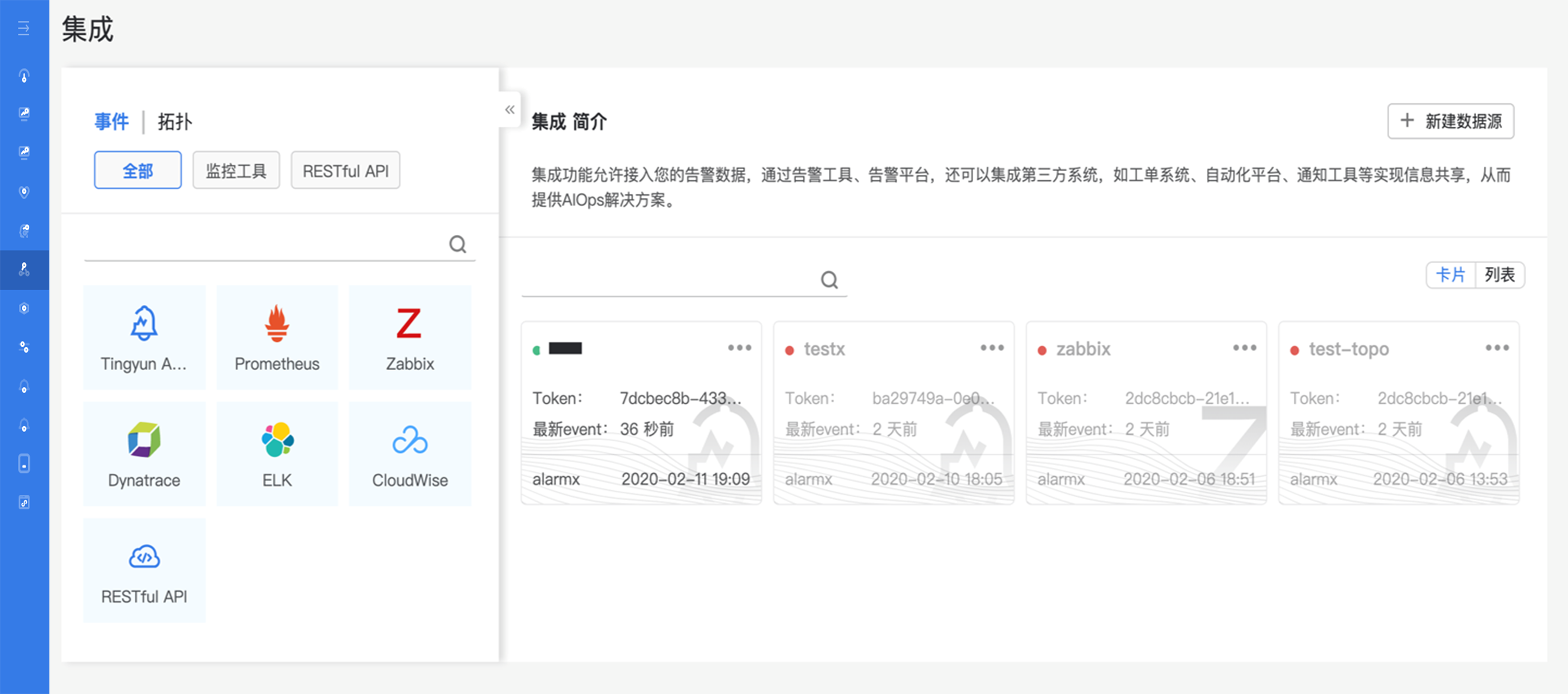 Strong integration capabilities
Strong integration capabilities
It can efficiently integrate the alarm data from various sources, does not require any development changes, does not need to interact with the internally built system, ensures security, and has clear responsibilities.
Event correlation
Event correlation
It doesn't matter how big or complex your environment is. We correlate alert events across all services and applications, through supervised and unsupervised learning, and aggregate them into specific environments.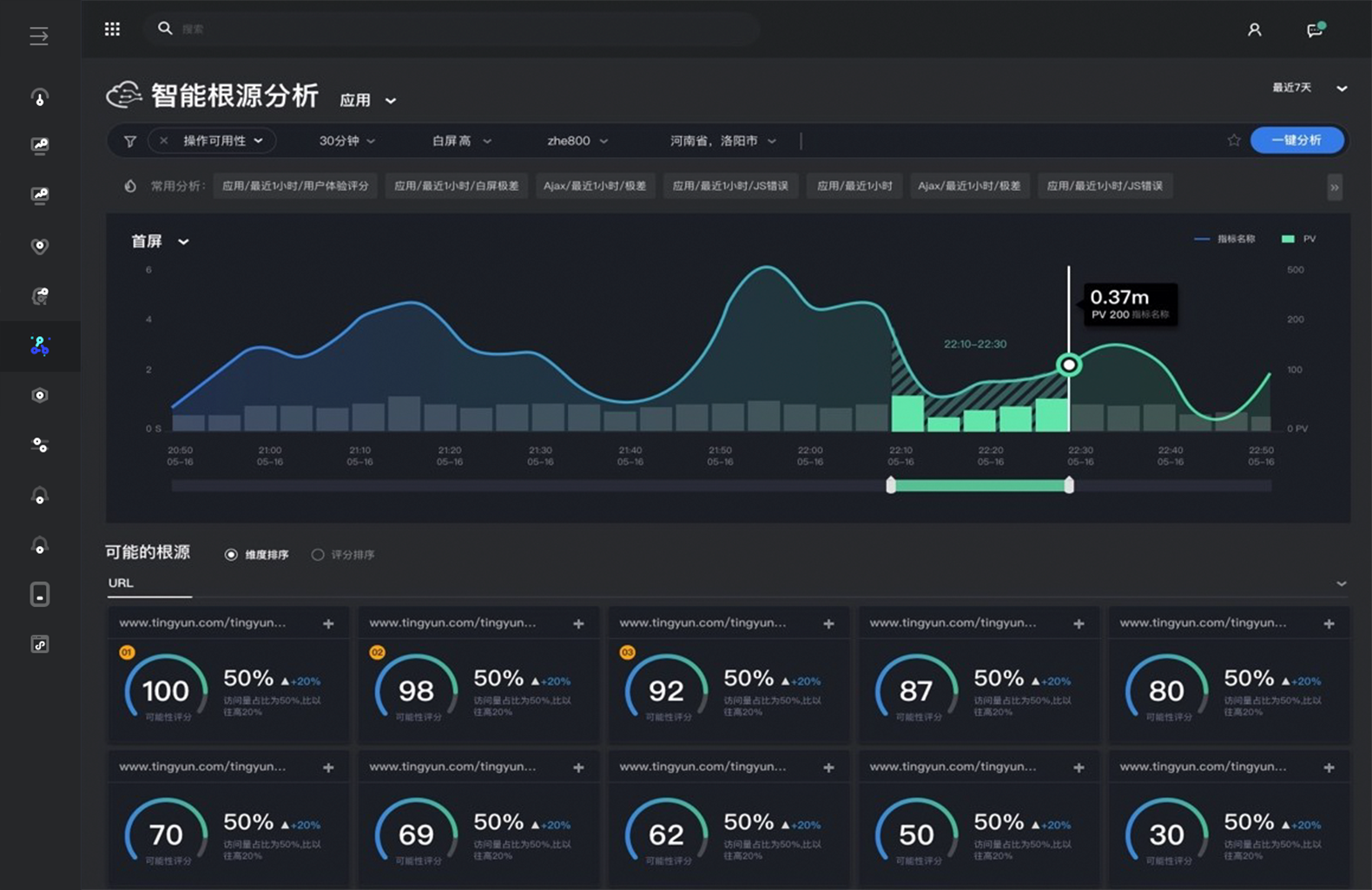 Scenarios involve the following Tingyun products